Re-screening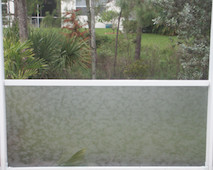 Choose From Several Types of Screen
18x14 Insect screen (standard mesh)

20x20 No-see-um screen

20x30 Solar insect screen

Solar screen (sun protection)

Super screen (golf ball resistant)

Pet screen (defends against animal claws)

Florida Glass (adds opaque privacy)
Numbers indicate the quantity of openings per square inch.
Finer meshes available with special permitting.
Contact us or call 239-482-7502 today for your FREE estimate!
Serving Southwest Florida: Fort Myers, Cape Coral, Bonita Springs, Estero, Sanibel, Pine Island, Lee, and Collier County.
"The bitterness of poor quality remains long after the sweetness of a cheap price."