Single Door, Double Doors & Custom Doors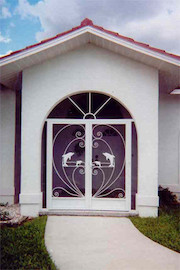 Single: one stand alone door

Double: two doors, usually mirror image

Custom Doors: get specialized entries for Floridian weather
Create your own entry way design at PCA Products & Unique Technologies. Let our experts create one for you.
Special Features to Choose From
Contact us or call 239-482-7502 today for your FREE estimate!
"The bitterness of poor quality remains long after the sweetness of a cheap price."
Serving Southwest Florida:
Fort Myers, Cape Coral, Bonita Springs, Sanibel Island and surrounding areas, Lee County, and Collier County.